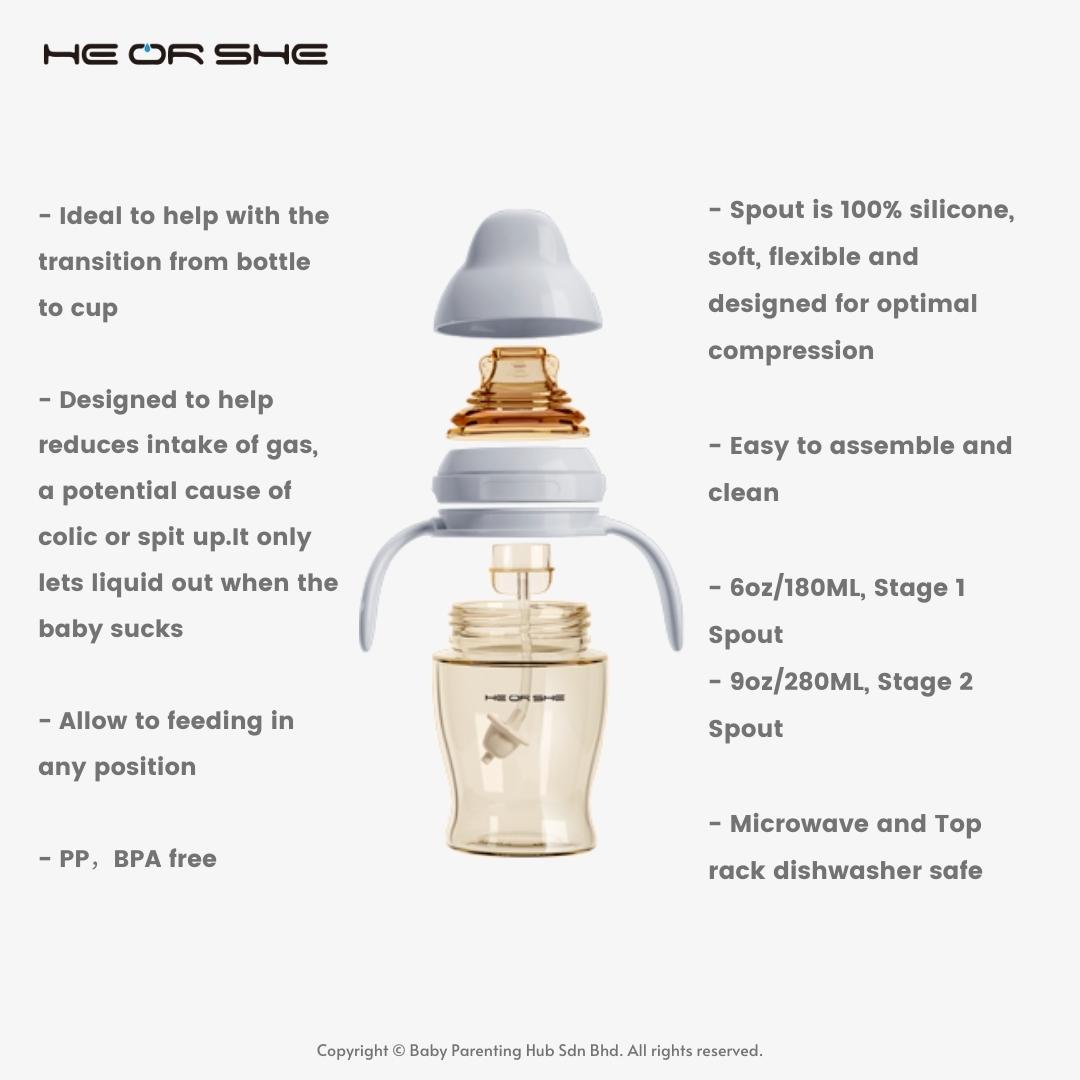 Description:
The tasks to wean the child off the bottle are challenging for every parents and we will face it eventually. The keys are when to do so and what type of sippy cup is suitable for baby.
Features:
Ideal to help with the transition from bottle to cup
Two stages are designed for baby in different age.
Stage 1 – 6oz/180ml for Baby 6m+
Stage 2 – 9oz/280ml for Baby 9m+
Spout is 100% silicone, soft, flexible and designed for optimal compression
Bottles and spout with antibacterial properties
Teeth protect design spout. Little wing added to the spout to allow optimal compression from teething.
Dual vent anti colic valves
Spill proof
Dust proof with the cap provided.
Grip Design for baby to hold it and drink independently.
Prevent choking. The 360degree weighted straw allow baby to drink in any comfortable position.
Easy to assemble and clean
Safe to sterilize with UV/Steam/Microwave/Boiling.